Advance Chess: A Pre-Dawn to the Age of Superlative Bionic Robotic Intelligence Capabilities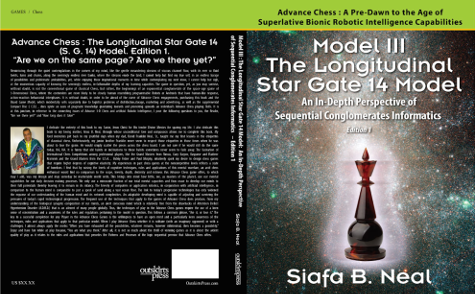 Do you sometimes find that the classical game of conventional chess a bit boring?
Are you eager to learn the new, exciting concepts of Advance 3-D Chess? If this is true then this book will likely meet or even exceed your expectations.
This Advance Chess book offers a learning experience about the complexities and challenges of psychological warfare of Matrix Chess.
Saifa's book takes readers into the pseudo-dynamics and quasi-kinetics World of Chess offering readers opportunities to explore and to exhaust the plasticity boundary limit ranges of their full spectrum cognitive elasticity cognition of intelligence test for Logistics and Strategics Analytics.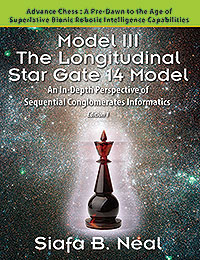 This book which is a must-have Collector's item presents Diagrams, Illustrations, Drawings and Photos about the space-age Advance Chess games which makes learning form it fun and easy to understand; this book presents mathematical symbols that describes the relativity of the chess piece positions.
Click on the images for more info about advance chess.