AuthenticArt – Unique Art From Alana Monet-Telfer
AuthenticArt is the shop of uniqueness! its contains unique art, cards, and paintings; which are great for you own pleasure, and even as gifts for your loved ones and friends!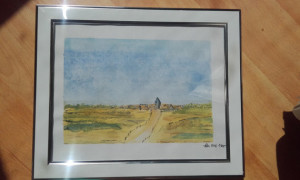 Contained in this shop are unique watercolour landscape paintings, and special fantasy greeting cards; which are especially great at Christmas and Birthdays!
Giving the one you adore and treasure the best gift, is a very important action to do. Finding that one of a kind gift (whether for your loved one or even yourself) can be a task upon itself too.
Original Handmade Paintings
Handmade paintings by the UK artist Alana Monet-Telfer are inspired by the inner eye of her mind. She loves to play with watercolour landscape and pencil, she kind of dances with her forms and compositions.
The unforeseeable and unconstraint nature of painting process with watercolor makes it one of the most thrilling and expressive medium to work with. Alana employes a fine, transparent and watery layer of pigments to create delicate and authentic art.
On the other hand a precise pencil drawing takes time and patience with love. Often using it as a medium for creating a engaging greeting cards, Alana's pencil drawings are thought-provoking and capturing.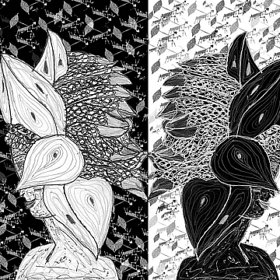 This is what she says:
"All we want to do is find a perfect and unique gift, which can never be replicated; and will show just how much you love the person which you give it too. With my unique art, this is my intention, inspiration, and motivation for my products, as well as selling them. I hope you enjoy looking around the shop, and find that precious gift you are seeking!"
We especially liked her innocent Cottage Landscape Watercolour Painting with a mountain in the back. The paining portrays a beauty and peaceful location of the country side. It reminds us of the time in our lives when things were pure, innocent; when fee  had that liberating sense of freedom.
For sure, Alana is an artist whose paintings will find a place in many homes.