Dharma Healing & Wellness
Retreat for women….'Guilt Free' for the Woman who is Bold Enough to Finally put herself 1st!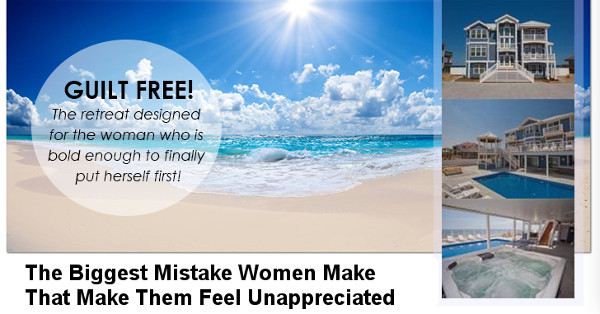 The BIGGEST mistake women make that leeds to increased feelings of  being overwhelmed, unappreciated, anxious and depressive is the LACK OF SELF-CARE.
Discover how to relax, release and rejuvenate with our healing and wellness retreat.
GUILT FREE is designed to encourage women to finally put themselves first thought the use of self care.
This 5-day event will be taking place in a luxury  home in the Sandbridge area of Virginia Beach.
Amenities:
1) Luxury home / Walking distance to beach
2) Most rooms with private bath / washer / dryer
3) Group meditation / massage / hot tub
4) All the meals and snacks (on the site only) / billiards
5) $400 in free gifts
6) All activities (on site)
And much more…
Every woman deservers to be kind to herself and be the queen of her life. This retreat will help you develop skills that promote your self care and wellness and empower you to put yourself first.
You'll learn how to have more fun and what other stress-free women do to have deep, meaningful relationships with their loved ones.
Early Bird Special
$99 off for reservations before June 31st 2015.
$199.00 off when you pay in full.
Time: from November 6th – 10th 2015.
Location: Virginia Beach, Virginia (address will be provided upon registration)