Tri-State Green Cleaning in Chester County
Make Your Environment Toxic-Free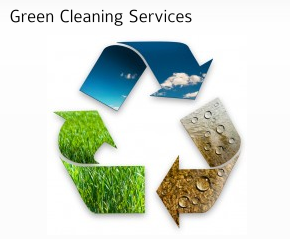 A complete "Green" cleaning company with more than 25 years of experience can help make your living or working space free of toxic chemicals and make it unpolluted from harmful derivatives that can cause serious health issues.
Each year businesses loose more that $20 billion in workers' compensation claims due to poor air quality in office buildings and other work environments.

Saving you a handsome 15% to 25% in cleaning costs than using non-green cleaning, the Tri-State Green Cleaning Company will make your home or working space healthy and safe.
Dedicated to provide the highest quality professional cleaning services in Chester County, they use only eco-friendly cleaning products that are:

Phosfate Free

Pet friendly

Bio-degradable
Eliminating harsh chemicals and toxins from our living and working space is becoming more and more popular with the conscious endeavor of growing number of people who care for the health of our beautiful planet.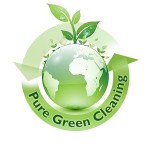 Typical home or company uses cleaning products, which contain chemical ingredients that could be harmful to our health and the health of our dependents. Scientific researches prove that there is direct connection between damaged health and hundreds of cleaning products that we use, containing harmful chemicals.
Many health professionals advise that at least twice a month we should clean our indoor space and thus contribute to our increased productivity and improved health.
With Tri-State Green Cleaning you will customize your house, office or working space with multiple services to meet your needs and budget and allow yourself more free productive or relaxing time.
This family-owned company uses advanced "green" technologies to make your indoor space and air cleaner and healthier. Many of their clients swear that they have reduced the costs of their health issues due to polluted air and toxic contamination in work space. Their "green" clean services include:
Janitorial services

Office cleaning

Real estate cleanups

Building cleaning services

Floor stripping/waxing

Daycare cleaning

Post construction

Bank cleaning services

College dorm cleanups

Medical building cleaning
To find out more about their services and about the UVC technology (used in many modern hospitals) that is designed to kill bacteria, dust mites and deadly infections on contact, go to their website by clicking on the image bellow and explore the best solution for your needs.