Mikios Natural Body Scrub
Mikios Natural Body Scrub on Elite Business Ads…
This is 100 percent natural salt body scrubs that exfoliate and moisturize skin. No lotion needed. Free shipping in USA. International bulk shipping available at discounts.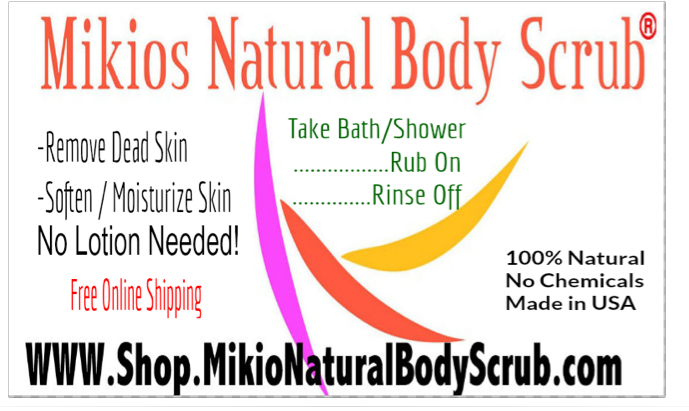 Natural salt for body scrubs helps remove dead skin cells, moisturises and softens skin, fights acne and makes your skin smooth.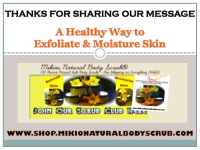 This 100% natural product from Mikios Natural Body Scrub is made with no use of artificial chemicals or modified substances.
Its main ingredients are honey, olive oil and epsom salt – all natural and carefully mixed together to take care of your skin and beautiful appearance.
When you look better, you fell more self-confidant and your self-esteem is on a higher level. All this cause you to feel  better.
These top rated body scrubs will clean your skin and remove harmful substances from the surface of your skin. Coming in nine different flavours like lavender, peppermint and strawberry, this purely natural product will nourish your skin in a completely new way.
Those who always seek a natural solutions to their beauty care will like this very special product of nature. Natural beauty care is the best way to take care of your health and beauty.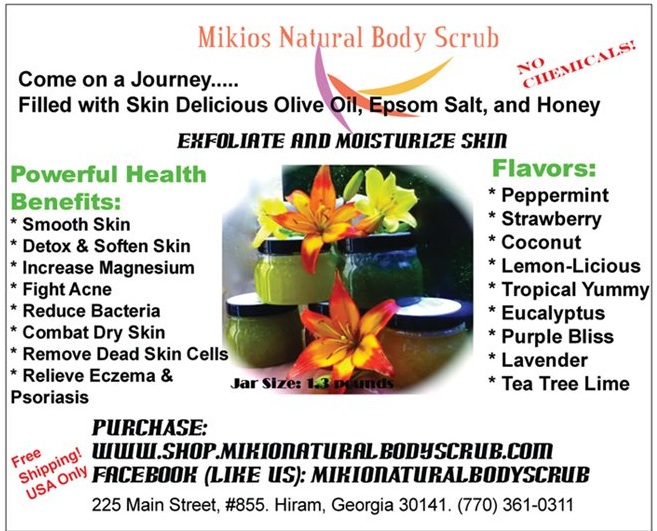 Skin care is one of the stepping stones to long-lasting beauty and healthy appearance. Some people live long, but they don't look healthy. Looking beautiful and healthy is now much more possible with this gem of natural beauty care.
Not only women, but also men will like it and use it with great pleasure. Nourishing your skin with all natural ingredients will redefine how you fell in your skin and make you fell rejuvenated.
It's easy to use – rub it on your body, let it set in a little and then just rinse it. Repeat it 2-3 times a week for optimal results.
Click on the images and read more about it!