30 Things that SCARE Women About Themselves!
Elite Business Ads recommends…
A book of everyday struggles that women go though, but don't feel comfortable with or just plain don't like about themselves.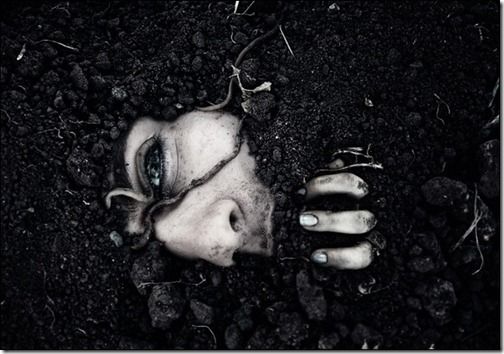 Every woman has that inner battle that she is not talking about. She keeps it inside of herself and she silently endures the struggle.
Most of the time she is like a cat that won't show how much it is sick. Cats hide their health problems so good that when you finally find abut it, it's often too late.
Women are much like that. They keep their inner secrets to themselves, revealing them only when they meet a worthy heart to hear their story.
Ms. Joe Bacon listened and interviewed women from all walks of life, personally and through the social platforms and wrote this fantastic book "30 Things that SCARE Women About Themselves!".
Every Woman Has to Read This Book!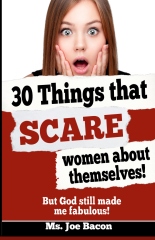 In her book Joe quotes women's' issues, often citing bible scripture and offering a straightforward and common sense resolutions that reveal keen intelligence and wittiness behind the gracious beauty.
By reading this book the reader will appreciate how women are amazing and fabulous, beautiful and strong.
As the text of the book unfolds one learns about some common qualities that make women empowered and highly successful. These women know their real value, they have clear goals and have identified their need, but still, there are some things about them that scare them out of their minds.
Ms. Bacon identified thirty of such things that women all over the world are afraid of and addresses them with lots of humor and sympathy.
By going through the list, any woman can find out how to improve her life, empower herself to be happy and accept the situations as they arise. She will learn how to adapt and adopt new knowledge to be emotionally strong, embrace the change and have an opportunity to grow.