South London Singing Lessons from Sing Freely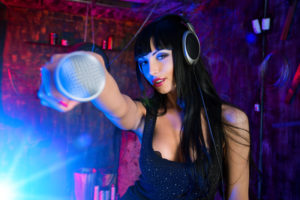 Singing Lessons at South London – Elite Business Ads
Singing lessons and vocal coaching in South London from Sing Freely, a vocal coaching method that creates music stars. 
If you are 15-60 years of age and you won't let anything stop you from being a great singer or even the next music star, this easy music test from Sing Freely can show if you have it in you.
You might be a great singer with a great voice, but you may not have discovered yet how to bring it out of you. Anaam can show you what you might be doing wrong and how to expand your voice range and power.
SSinging lessons help you to sing better and reach the full potential of your voice. Besides raising the level of your singing performance there are some other rewards of training to be the best singer you can be:
1. You improve your self confidence.
2. You build up your self esteem.
3. You get better at speaking in public.
4. You learn to listen more.
5. You learn how to focus and stay concentrated for a longer time.
6. You increase healthy brain function.
7. You develop complex brain activities, such as multitasking.
8. Your mathematical skills are increased.
9. You build a stronger character.
10. You improve your speaking and communication skills.
11. You develop presentation and leadership excellence.
12. You increase creativity.
13. You improve your artistic awareness.
14. You connect with others through music.
15. You express yourself through singing.
16. You heal your mind and body.
17. You become more natural.
18. You connect with sound energy.
19. You are more in control of yourself.
20. You overcome your fear and ego.
21. You learn to read music.
22. You learn to breath deeply and strengthen the lungs and abdomen
23. You feel more joyful.
No matter what your skill or confidence level is, you can learn how to increase your vocal quality and sing like a professional singer or musician.
Contact Anaam and let him show you how you can increase the beauty and power of your voice with his singing lessons.
Professional Singing Lessons/Auditions Training
E-mail: singfreely@yahoo.com
Tel: +44(0)7931192867
Address: Crystal Palace, London SE19, UK
Best to call: 10:00 am to 04:00 pm