Supernatural Hero – The children's book you MUST READ!
 Eran Gadot's Absolutely Charming Book For Children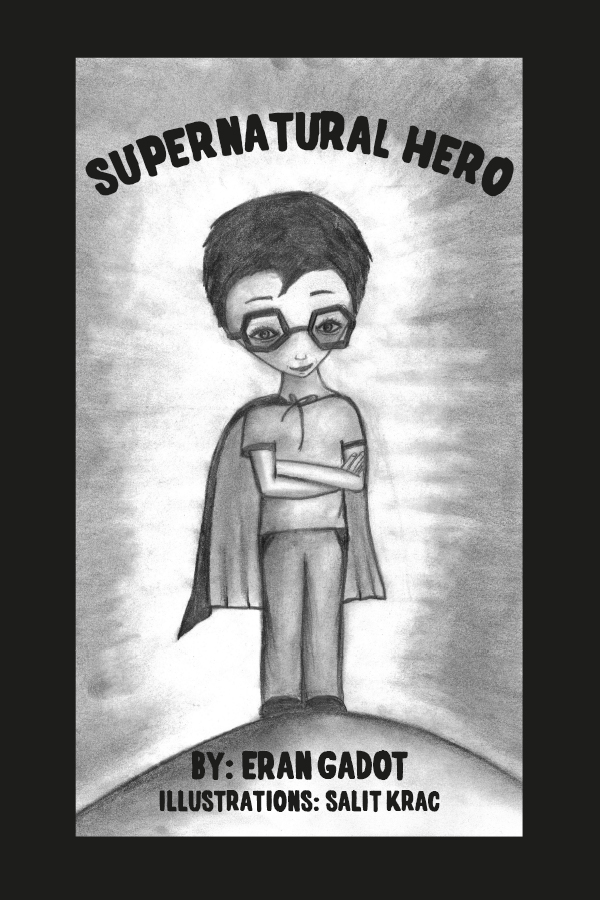 A fabulous story about the kid who, otherwise unnoticed and unpopular, becomes a hero with super powers. Although no one knows what is going on inside his mind, he is kinda and normal kid, who happened to ne a nerd.
Here is the excerpt from the Eran's book: "I'm the class nerd, the only kid who doesn't get invited to birthday parties… Maybe it would be better if everyone gave me the silent treatment. At least they would be paying attention to me…"
Andy is the nerd everyone makes fun of. He's really skinny, wears glasses and talks to himself, but he falls in love with the prettiest girl in the class.
One day Grandpa dies and turns into a ghost. Then, Andy discovers a new power, he can see all kinds of ghosts and talk to the dead.
Andy is the only one who can save the pretty girl from the evil spirit that got into her home. Will he becomes a supernatural hero and win the girl..?
Click on the images and find out more.